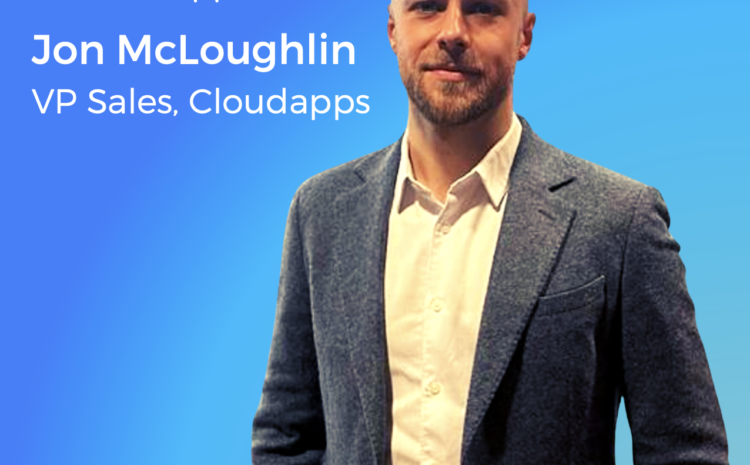 A Q&A with Jon McLoughlin – sales secrets of high growth technology companies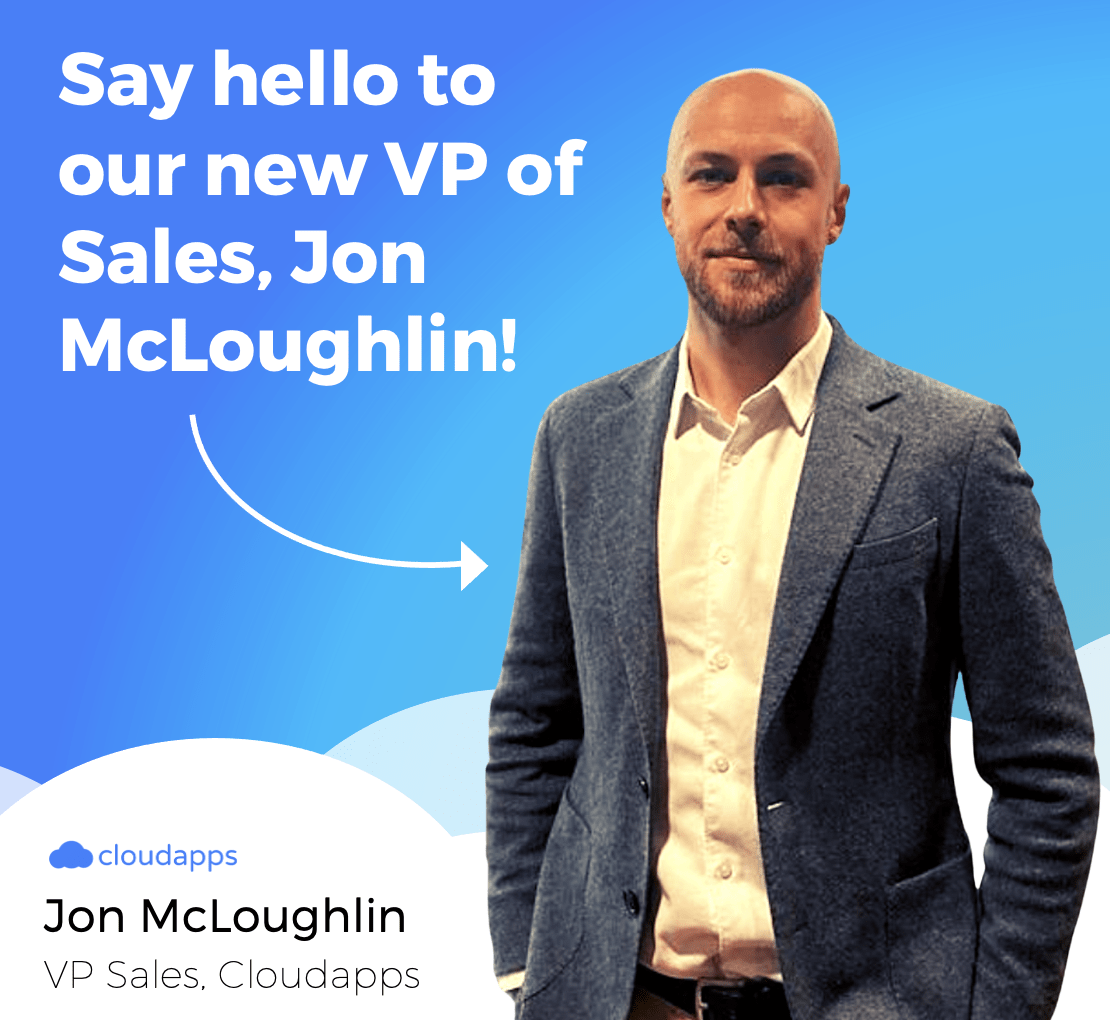 Jon McLoughlin joins Cloudapps as our new Vice President of Sales. He has more than a decade's experience working in sales and enterprise roles within tech companies of all sizes, from multinational corporations like IBM, to fast growth SaaS companies including Qualtrics and Algolia. 
In this blog, Jon shares his experience of addressing the challenges faced by sales and revenue teams. Read his insight into what future strategies need to look like for businesses in the technology space to achieve high-growth…
Tell us more about your sales journey so far…
My career in tech sales actually began by chance. I had been working in finance at the time for a Big Four accountancy graduate scheme. I was out with friends one evening and met a team of people from Australia. They worked in business development for a company that provided a SaaS-based platform for public library authorities. We got chatting and they offered me a job! While in finance, I had already realised that it was the customer-facing side of the role that I particularly enjoyed, working directly with clients to understand and address their needs. So I accepted, and I moved to Australia for a year. 
After that, I became the company's first full-time employee based in the UK, helping public libraries here adopt a digital approach to counter the branch closures that were happening as result of budget cuts. From there, I joined IBM's cyber security software division, where I helped solve customers' information security challenges with IBM's portfolio of solutions, then referred to as the 'immune system'. I was promoted to Client Executive, where I managed an extended team of specialist salespeople to support some of IBM's biggest customers in the aerospace and defense sector, working with aerospace and defense customers.
Since then, I've held enterprise roles at hyper-growth SaaS companies like Qualtrics and Algolia.
So, what drew you to the role at Cloudapps?
The revenue intelligence space is really exciting, and I know from experience that Cloudapps in particular is solving a big challenge for B2B companies, most of which are using Salesforce CRM. Salesforce is a huge investment, but it's true that most aren't getting enough value out of it. It's a platform built by managers for managers, and salespeople just don't see it as a value-adding tool. They see it as a chore. 
If we can get salespeople to love using Salesforce, get better data into the engine, and then surface insights to help them improve their sales effectiveness and take the right next steps on opportunities, businesses will be greatly impacted. 
Has this been your personal experience of CRM too?
Well, every company I've worked for invested a lot into CRM, but never unlocked the full value, despite its huge potential. None of my colleagues in sales ever liked using CRM. They were closing large deals, but rarely recorded what happened at each touch point when talking to customers. That meant the team couldn't learn from or replicate those deals. 
In a previous role, we had a great deal close in America that we wanted to replicate in the UK. However, we didn't know what the American rep had done each step of the way to close this really complex deal, because it wasn't recorded. Of bigger concern, it meant managers couldn't access the data they needed to understand what was going on across the business. 
I also knew of a lot of sales managers who felt over-stretched. They didn't have the time to manage all of the reps in their team as well as provide the granular level of coaching needed for less experienced new starters. This meant new starters sometimes struggled with what to do next when interacting with customers, and more experienced team members weren't able to learn from eachother's successes.
If they had a solution like Cloudapps, where AI could be applied to the CRM data to recommend what steps would work well towards closing each deal, so much time would have been saved. Those unsure reps would avoid a lot of mistakes, hit their numbers quicker and the manager would have time for the other reps that they were neglecting. So, CRM definitely has the potential to be game changing for businesses, but the data needs to be accessed and used in the right way. 
So how do you see this playing out? What do you think will be the key to the B2B selling and revenue growth in the future? 
The challenge is only increasing. If you look at the tech/SaaS space, where more and more companies are emerging on the market, there's huge competition. At the same time, budgets are being cut because it's a difficult macroeconomic climate to sell in right now. The companies that are going to succeed in that difficult environment are the ones who give their salespeople the right tools and advanced training.
Another factor, now the whole sales cycle is digital, is that it's much harder to keep peoples' attention when you're not in the same room. Maybe they have multiple screens and their iPhone in front of them, a dog running around, and so on. Ensuring everything communicated is relevant and personalised to the customer is key. Whether it's via sales or marketing communications, speaking to a prospect's unique challenges is what keeps their attention and ensures the message lands.
This requires companies to invest in understanding their customers. When a prospect is considering buying your product, they're doing extensive research on your company because there is so much information now available online. Salespeople need to be able to do the same for them, and provide them with personalised content at exactly the right time throughout their buying journey.
And is there any other advice that you would give businesses when it comes to their revenue strategies?
Well, investor capital, especially in the tech space, is drying up. Businesses can't afford to have as many employees as before and flood the floor with salespeople and hope some of them perform really well. Where they are now limited to smaller headcounts, they need every employee to perform. 
This means they need a playbook to ensure new reps know exactly what to do for success. There are going to be less opportunities out there that businesses can't afford to lose. AI-based insight into the steps to take next for each deal will maximise these opportunities at a time when they are becoming few and far between.