Inject Science into the Art of Selling
See SuMo in action at Salesforce World Tour London
Increase the Performance of your Sales Teams
Join us at Salesforce World Tour London and learn how SuMo delivers Sales Performance Insight and drives Sales Improvement Action.
Sales Performance Insight
Discover how SuMo creates a data-driven picture of individual sales rep performance, pipeline health & sales process efficiency.
Sales Improvement Action
Learn how SuMo can drive adherence to your sales process by motivating the high-value, 'winning' sales behaviours that lead to more sales.
Want a personalised demo of SuMo?
Simply enter your details below!
What does SuMo do?
SuMo injects science into the art of selling by monitoring & coaching the high-value sales behaviours that lead to more sales.
SuMo will:
Benchmark 'sales excellence' (learns what 'good' looks like)
Coach every rep to be a top performer (motivates every rep to follow 'good')
Expose the true health of every deal (by providing an early warning system of deal health)
What are the benefits for you?
A clean & healthy pipeline
A smarter, fitter sales team that follows your clearly defined and repeatable path to success
Peace of mind that you will always hit your target & forecast
All of which will contribute to a sustained increase in sales performance.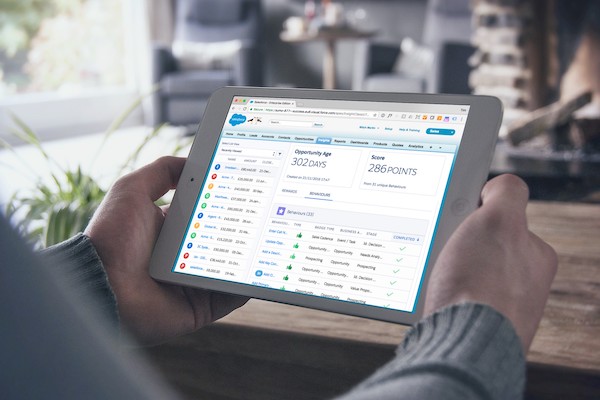 What do our customers say?
"Tracking both good and bad sales behaviours will give you a much clearer picture of the health of your sales process and how your team actually follows it."
— Chris Bryan, Director of Inside Sales, Qlik
"Top performers were actually innovating around our process. This insight helped us fine tune our entire sales methodology."
— John O'Neil, Post Office
"We wanted a solution that would help us to monitor the health of our sales process KPIs and motivate our team to adopt behaviours they wouldn't instinctively have."
— Stuart Reeves, Ebury
"Behavioural insight helps us understand where our reps spend their time and place their effort. This insight helps us create very targeted coaching"
— Mark Fellowes – SVP Sales Operations, NewVoiceMedia
What results can you expect?
Others at Salesforce World Tour London will offer you free beer, wine and the chance to party all night.  But here at SuMo HQ, we love to offer just pure, measurable business improvement. Check out these results achieved by Vodafone after having deployed SuMo:
A 187% increase in sales productivity. SuMo drove more cleansed accounts and more opportunities (of which more progressed through the pipeline in a timely fashion because they were healthier).

Over 200 extra hours of call time with customers & prospects. The motivational approach galvanised sales commitment.

A 60% decrease in closed/lost opportunities
Go ahead & Register for Salesforce World Tour London. Be sure to stop by our booth in the campground to check out what SuMo could be doing to improve your business. You will be glad you did!
Want to learn more?  How about trying our latest white paper: The 7 attributes of a modern-day sales team.