4 Ways to Accelerate Sales & Keep Up with Prospects
In case you hadn't noticed, Sales is changing.
Mastering this art is becoming ever harder as, thanks to a giant leap in technology and accessibility, our buyer is now armed with enough information to build a full picture of our business without ever picking up the phone to us.
Our prospects expect real-time engagement; they crave personalised experiences at every touchpoint; they don't want to be sold to, they want to be part of the discussion.
And our sellers? Well, they're still being bogged down by slow and inefficient sales processes.
How to Accelerate Sales and Keep Up with the Fast-Paced Buyer
I recently stumbled across a great piece of content by Forbes Insight titled A New Era of Selling Is Here. Are You Ready?. In its pages, they explore 4 ways growing companies can accelerate sales within the highly competitive environment we find ourselves in.
Together, these 4 strategies are meant to ensure our prospects are always met with compelling and consistent experiences throughout their entire purchasing journey.
The sales acceleration strategy they propose is as follows:
Staffing your team with the right people

Creating and instilling a marketing mind-set

Doing more with automation and artificial intelligence

Connecting your data for a better customer experience
At first glance, it all makes good sense to me. A strong team, armed with the right content, aided by effective tools and using data appropriately, seems like the perfect recipe for servicing our customers correctly. But, as I'm not one to merely scratch the surface, let's dive deeper into the logic behind each these headings title.
The Sales Acceleration Formula
1. Staffing your team with the right people:
Take a look at this statement found in a Walker Study:
'By the year 2020, customer experience will displace price and product as the key brand differentiator.'
What does this mean for our business? Well, for starters, it means that a very big responsibility will rest heavily on the shoulders of our representatives.
It will no longer suffice for our sales team to simply follow traditional scripts, selling goods and services. Our guys will be expected to create personalised customer experiences in every interaction with our buyer.
It's therefore critical that we hire the right type of individual. We need to look for consultative sellers who are quick on their feet, know our product like the back of their hand and are agile enough to mould their offering to the prospect's exact needs.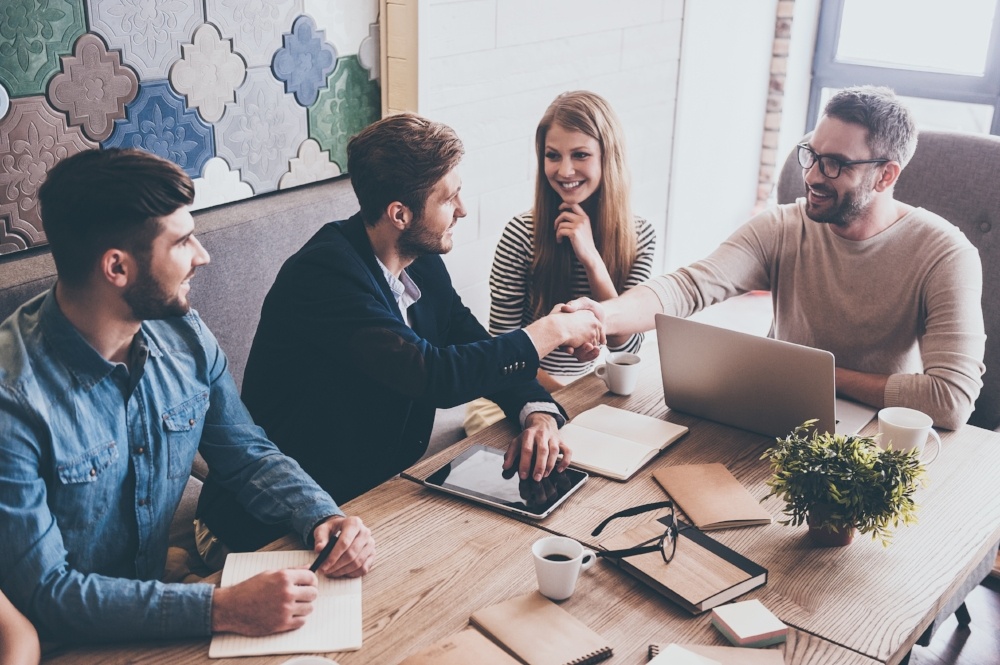 If you can spare 2 minutes, you should take a look at this white paper 7 Attributes of the Modern Day Sales Team where we list out the new skills necessary to meet the new customer journey.
2. Creating and instilling a marketing mind-set:
According to Forbes the old paradigm of marketers generating leads for sales to qualify is fast crumbling. Sales needs to take a page out of the Marketing playbook and start seeing buyers as long-term partners, not as mere transactional interactions that are over seconds after signing the contract.
Sales reps are expected to build a positive customer experience, capable of scaling and adapting to the needs of the buyer as these arise. They need to be able to understand their problem and provide a personalised solution to it. For this reason, sellers need to start looking at everything through the eyes of the customer.
Each selling opportunity is a chance to build a positive customer experience.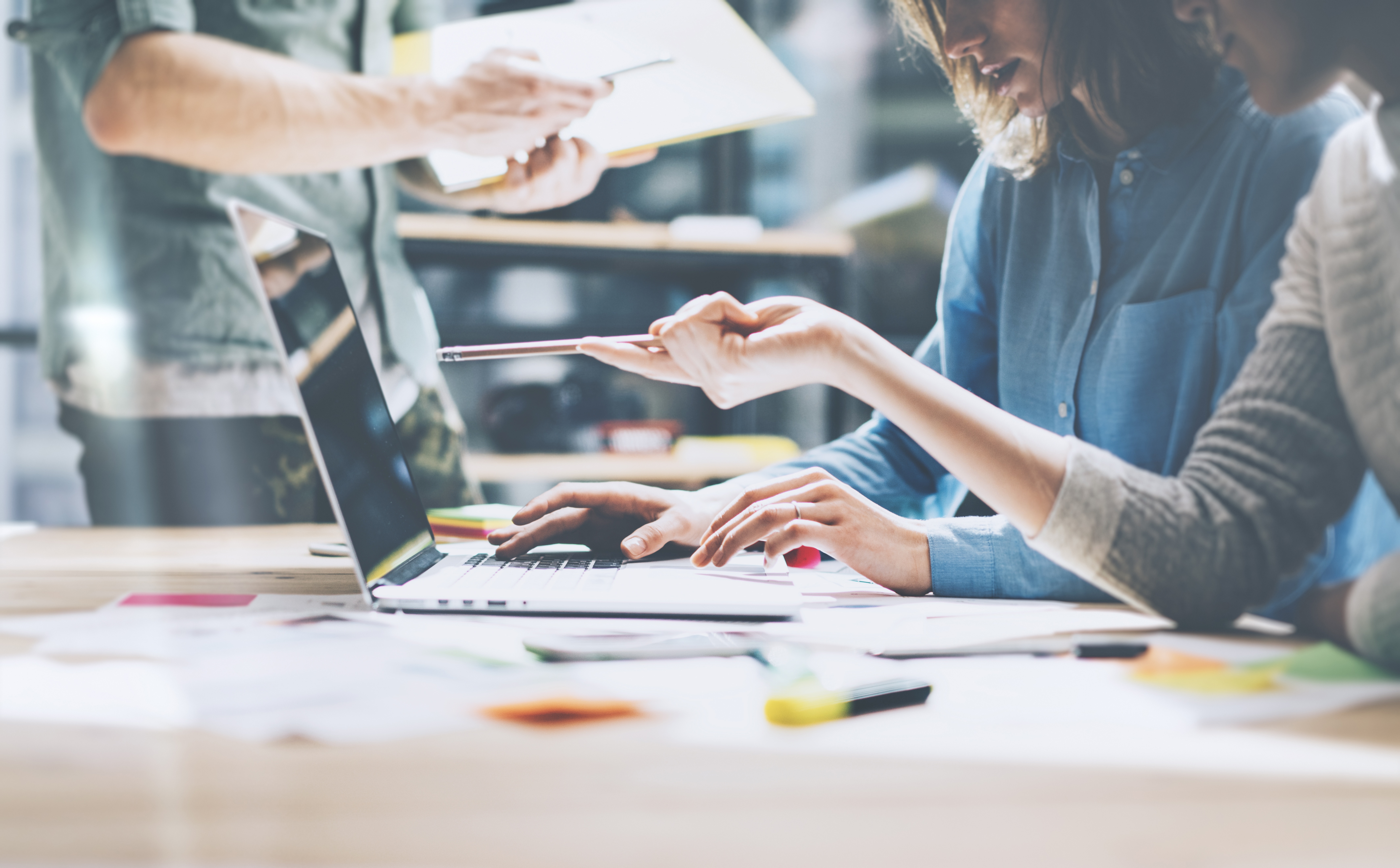 Marketing can also help in the delivery of effective sales training. Find out how in this quick blog!
3. Doing more with automation and artificial intelligence:
It's a very exciting time for Sales. The futuristic promise of AI and automation is in earnest starting to materialise and its benefits are already being put to use in modern organisations worldwide.
The advances will allow sales managers to step away from their time-consuming administrative tasks and step into the role of a hands-on sales coach. A sales coach with enough headspace to direct the team through the increasingly complicated sales journey.
On top of that, machine learning, sales data and predictive analytics algorithms will provide actionable insight that will help sales reps better serve customers.
By removing the guesswork, businesses will be able to really understand their customers, eliminate the uncertainty of lead quality and better organise their resources.
4. Connecting your data for a better customer experience:
As the IT environment expands, it starts to create blind spots and data silos, and already we're seeing a disconnect between all our different ports of information.
Accelerating the sales process will be dependent on us making stable connections between all these data outputs. Only then, will we be able to create a solid picture of our customer.
Another surprising stat from this report:
65% of business buyers are likely to switch brands if a company doesn't make an effort to personalise communications to them.
The new buyer is multi-channel, coming at us from different points at different steps in the journey. However, they expect us to be able to identify them throughout and keep up with the conversation.
They may first reach our site through mobile, then chat to an advisor over social, finally booking a demo three-weeks down the line over the phone. Do not expect them to repeat their query to you each and every time.
We now need a 360-degree view of the customer journey, so the sales teams can gauge customers' challenges and needs, and how to add value to the growing conversation.
A new era of selling has truly arrived. Businesses need to adapt to the new demands of the consumer (and quickly) to successfully navigate the costlier and more challenging customer acquisition process.
Our sales team now needs to be composed of a new breed of seller: quick-thinking, data-driven and empathetic to the needs of our prospects.
Marketing and Sales need to unite in order to tell the new story, tailored to the particular needs of each buyer.
Our salespeople simply don't have the time to be battling with clunky technology or archaic sales processes. Investing in pioneering IT initiatives will give us a welcomed edge above our competitors.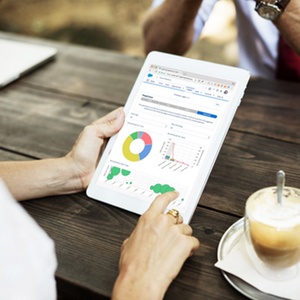 Prepare your team to meet the new buyer's journey with this free white paper download:
Subscribe to Blog